Website Hosting & Maintenance
Our servers work 24/7 so you don't have to
Hosting Has Never Been Easier
Do you need help hosting and maintaining your website? PHN offers help with just that. Our web team is trusted to to host a countless number of websites, no matter the size. We pride our selves on doing regular, preventative maintenance monthly in order to keep our sites running optimally and securely. Our servers are fitted with top of the line SSD's for fast load times and boasts a 99.9% uptime. Along with our great technological features, we also provide fast, friendly support for any issues you may experience on your website.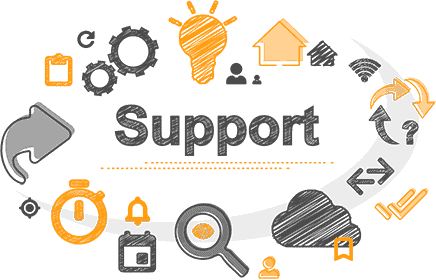 Our servers and support allow us to provide the following improved services for all hosted clients:
Improved
Uptimes
Our new servers are far more reliable and keep a consistent uptime for hosted sites. Server maintenance is scheduled for the middle of the night to ensure your users don't see the site down due to an update.
Downtime
Alerts
In the off chance your site may go down, we have software that will send our team email alerts that allow us know when a website goes down and for how long. This way we can troubleshoot a downed site right away.
Amazon S3 Cloud
Storage Backups
We have a 3rd party cloud storage service that allows us to store website backups off-site so even if the site gets deleted or damaged on the server, we can restore the site quickly and efficiently.
Access to
A Support Team
Through our partnership with KnownHost, we get access to their team who can help us troubleshoot any issues with the site or server. This allows us to troubleshoot without racking up as many billable hours, passing the savings you.
Spam
Prevention
We have a suite of tools designed to cut down on unwanted spam coming from contact forms or comment sections on our hosted sites. This will cut down on junk you may receive via email and/or unnecessary traffic.
Security
Optimization
Security is one of our biggest selling points, we take pride on how stable and secure our client's sites and server space is. We are constantly updating and monitoring our sites and servers to make sure there are no breaches.
We strive to be an all-in-one solution for all your digital needs, so in turn, we made our hosting and maintenance packages very robust. Our team will gladly help you migrate your site to our servers and guarantee your website and email is working properly. If you have any questions about our packages or want to get started, feel free to contact our web team below.